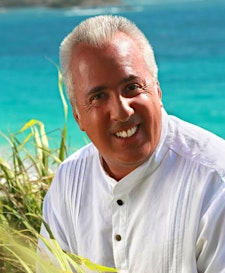 Dr. Peter Amato Ph.D., D.N.M.
Dr. Peter Amato's journey led him down a spiritual path designing a Zen estate among nature for people to retreat to and experience eastern philosophy in Eastern Pennsylvania. "It was designed as a piece of art, an experience to be had by many including those involved in its creation."
Harmony Mountain Institute offers a transformational retreat experience unlike anything else! My carefully curated retreat program is for individuals and small groups that find themselves at a crossroads; seeking a spiritual journey to become the best version of themselves. If your goals are to rid yourself of chronic illness, negative thinking, and addictive behaviors, our retreat is for you.
Our program provides life-changing tools packed into a weekend of Zen and self-care. Unlock the truth codes with help from our practitioners that will aid you in establishing a mind-body-soul connection. Register for the transformation retreat program and add a room reservation for the signature package experience!
Dr. Peter Amato is an international lecturer and presenter who travels extensively. He speaks on such topics as consciousness and culture, personal growth, engaged spirituality for businesses and the Inner Harmony Approach to Extraordinary Leadership. Additionally, Dr. Amato has published in numerous peer-reviewed journals.
As a Yoga Alliance certified 500-hour instructor, Peter has incorporated the Inner Harmony Yoga Institute, with graduating students in the U.S. and the Caribbean. Steeped in the tradition of Kundalini yoga, a combination of Hatha and Raja yoga, the 200-hour and 300-hour teacher-training courses are readily available and affordable to all serious yoga students. 
Dr. Amato has volunteered his time as a meditation instructor in the Pennsylvania State Correctional System and has received a Distinguished Service Award from the State. In the area of substance abuse rehabilitation centers, he has fostered the development of programs for adults and adolescents that successfully employ integrative medicine techniques.
Sorry, there are no upcoming events