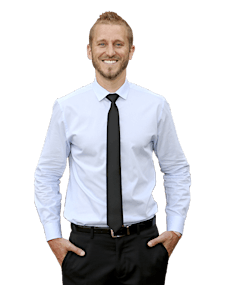 Dr. Garrett Gripp
Attend a Live Workshop
Our frequent educational workshops give you the information, tools and support you need to feel confident and in control of your health future. 
Whether you become a patient in our practice or not, these classes will give you real-world tools to transform your health or the health of your loved one.
Have questions? Call or Text us at (630) 608-2885

Dr. Garrett attended the renowned Palmer College of Chiropractic in Davenport, Iowa. Early into his studies, Dr. Tony Ebel, a well-known pediatric chiropractor, held a talk that would impact Dr. Garrett's entire life. "He told a story about a young kiddo who had fluid behind his ears that wouldn't drain. Not only was the fluid impacting the child's hearing, but it also impacted the child's speech development. The parents had tried everything: antibiotics, tubes, speech therapy, etc. but the fluid continued to be present and the speech continued to be delayed. Once the kiddo started chiropractic care, the fluid drained, speech took off and it transformed not only his quality of life but his family's, too."
From that moment, Dr. Garrett knew that he wanted to focus on helping children. He joined Epic Pediatrics, co-founded by Dr. Tony, which is an in-depth training program regarding pediatric care, particularly neuro-developmental cases. He has also finished his pediatric training through the International Chiropractic Pediatric Association.
"To get someone out of pain is great, and there are great chiropractors out there that can provide these services. But, to completely change the health and quality of the life of a child and their entire family, well, it just doesn't get any better than that! I don't go to work every day. I go to recess! I get to laugh, have fun, and at the same time, change the lives of kids and families."
Sorry, there are no upcoming events