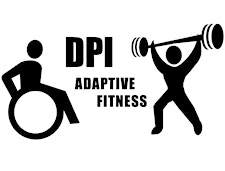 DPI Adaptive Fitness
We are the creators of the program design for the NO Limits Adaptive Fitness program at Medstar National Rehabilitaton Hospital (as seen in the Washington post here in 2017 and here in 2015.

Since our very first adaptive client in 2005 our mission has been to provide aggressive, but safe and effective adaptive fitness uniquely tailored to each individual that comes through our doors.

​Our focus is to Definitively progress you from your current fitness/functional level by working with your rehab team, doctors, family and ensuring a safe but effective routine.

​Whether your goals are improved fitness for function, or working on neural recovery our team will be able to appropriately challenge you to progress.

​This is our passion, this is our pride of work...to aggressively but safely push you beyond what you believe you can achieve.