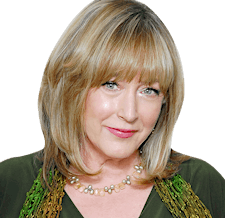 Doneen Barone
 I am a certified Lifestyle & Career Transition Coach and Somatic Yoga Therapist.  I have studied coaching methodologies, yoga therapies and meditation practices for more than 10 years.  After personally experiencing extraordinary results, it is now my mission to share these tools with others to help facilitate balance, discover or remember your life's purpose, and reclaim your joy for the life you desire and have every right to obtain.

I bring over 25 years as a successful high-volume international corporate business development and marketing executive.  I have been married 24 years and have raised 2 teenagers during that time.  Over the years, I noticed a common thread among peers of high levels of stress due to high performance demands, frequent travel, competition in an ever changing market, the challenges of maintaining both business and personal relationships, compromised health and well-being, and an overall lack of fulfillment. 

I offer private coaching and yoga therapy, workshops for project teams and corporate staff.  Together, we will work with your mind, body & spirit to create more balance, purpose and satisfaction in your life or company.  Isn't it time to step outside your comfort zone and take that leap of faith to start living your life with purpose?

Sorry, there are no upcoming events