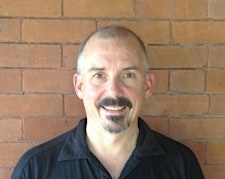 Dominick Hussey
Hi! My name is Dominick Hussey, and I am a Functional Medicine and Osteopathic Practitioner and co-founder of the Ottawa Holistic Wellness.
It is my goal to provide you with not only some of the best content around integrative, holistic and functional medicine through the Functional Forum but also with a place to engage, support, and learn from other local practitioners.
Ottawa is filled with brilliant minds in this field, and my goal is to create a community of professionals that can not only refer to each other, but share successes, setbacks, stories, and advice.
What this space is NOT intended for are marketing and sales pitches. Peddling is not on the agenda – I promise. 
There are so many experts in the field in our very own city of Ottawa – please let me know if you would ever like to present to the group!
I look forward to learning, sharing, and building our local community together.
Sorry, there are no upcoming events