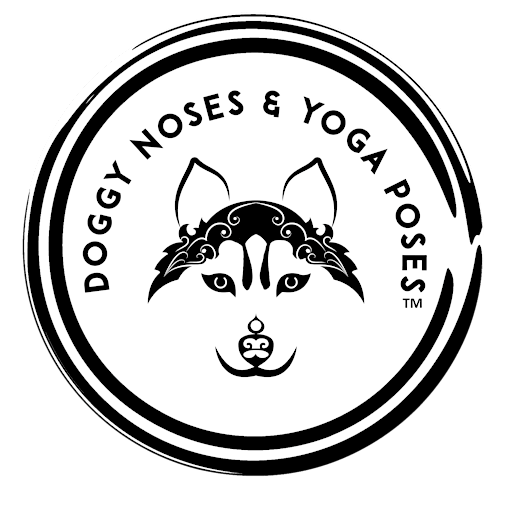 Doggy Noses & Yoga Poses™
Welcome to Doggy Noses & Yoga Poses™! Doggy Noses & Yoga Poses™ is the organizer of incredibly fun yoga classes which help raise money for various animal rescue groups. We are NOT a rescue. We are NOT a yoga studio. We are NOT a venue. We ARE the ones who coordinate with all parties involved and bring them together, to create magic!

Our events are 1-hour mixed level yoga classes in which adorable ADOPTABLE rescue puppies and dogs are allowed to roam the floor OFF LEASH! You get to cuddle and play with the pups as much as you'd like during your yoga class. How much fun is that?! A portion of all ticket sales is then donated to the participating rescue.

In addition to the donation we make, you're helping to socialize the dogs, and giving them some great time to just play, outside of their usual environment. If you fall in love with any of the pups, you can apply to take them home! So you're doing your body good--and your soul good--while doing good for dogs!