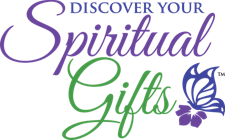 Discover Your Spiritual Gifts
Welcome to YOUR community!
We offer spiritual education, resources and services to individuals that are interested in discovering their own spiritual gifts and healing powers. Our mission is to provide an open, respectful and inclusive space for individuals that are seeking spiritual support, healing, guidance and growth. 
Discover Connection. Awaken Sacredness. Become Empowered. 
Discover the Difference at Discover Your Spiritual Gifts (DYSG). 
The center has a New Age Metaphysical Store, two classrooms, nine practitioners and office. We offer on average over forty classes and events each month to our community. The center has over fifty teachers, practitioners, readers and staff working at the center. We are open 10 am to 8 pm Monday through Friday AND 10 am to 5 pm Saturday and Sunday. 
5808 S Rapp St. Ste 275
Littleton, CO 80120
Center: 720.573.4275
FIND OUT MORE ABOUT US
• Check out our website: www.discoveryourspiritualgifts.com 
• Connect with us on Facebook: https://www.facebook.com/discoveryourspiritualgifts/
• Connect with us on Twitter: DiscoverURGifts
• Check us out on Pinterest: https://www.pinterest.com/discoveryourspi/