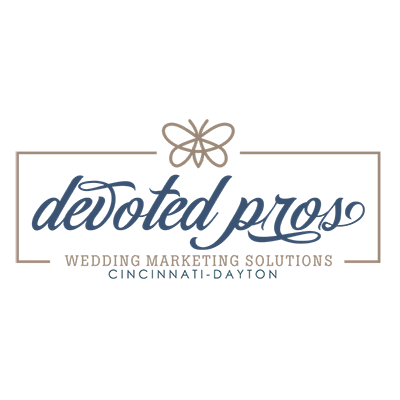 Devoted Pros Cincinnati Dayton Wedding Directory
Devoted (Wedding) Pros Cincinnati Dayton offers a wide array of services for wedding vendors. An online wedding vendor resource directory, bridal magazine, wedding vendor internet directory, Aisle Do Wedding Podcast, YouTube channel, Social Media Takeovers at the area's top bridal shows, the Wedding Resale Market event, Couple's Coupon Book, and quarterly large networking events for wedding pros are just some of the ways Devoted Cincinnati Dayton is keeping the wedding industry in southern Ohio on its feet!
Devoted Cincinnati Dayton provides tips, trends, and education opportunities for brides, grooms and their wedding vendors throughout the year. We have listings of local bridal events in the area on www.devotedcincinnatidayton.com and monthly networking events for wedding professionals and wedding vendors on www.devotedproscincinnati.com.
Sorry, there are no upcoming events