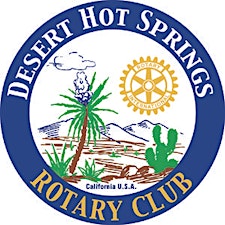 Desert Hot Springs Rotary Club
Rotary's 1.2 million members are part of 34,000 Rotary clubs in more than 200 countries and geographical areas.
The Desert Hot Springs Rotary was formed in 1945. We have worked on several projects – including fundraising and developing city parks, helping families in Mexico, and community BBQs. We are currently working on a community garden to provide education for families to grow their own gardens at home.
Sorry, there are no upcoming events