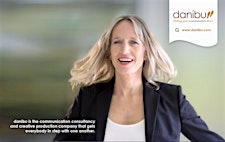 Dani Buijtenhek | danibu
Dani Buijtenhek, made in Germany and globally active, is a seasoned communication and presentation professional, with over 20 years corporate communication and marketing experience with some of the world's leading brands.
A GER/NL dual national who is fully comfortable working in different languages, Dani is one of the most prolific communication practitioners out there today.Equipped with an Executive Master in Communication Management from the University of Lugano, Switzerland, Dani marries pragmatism with intercultural sensitivity and German Gründlichkeit. A twenty-year veteran who has worked with multinationals across the globe, like Adidas, Roche, DSM, Danone, DOMO Chemicals, MSD, Teva or FedEx, Dani brings a real inspirational edge and a deep professional passion to the field.
Being a passionate Tango dancer, Dani transforms communication into a magical result: Her full-service communication and creative agency, danibu, provides expert communication consulting and management, tools conception and execution, event hosting, speaking services and training.
Working with a best-in-class network of flexible sub-contractors, danibu creates simple solutions for a complex world, empowering companies and individuals to communicate more effectively and productively.
Making your communication dance is more than a company slogan: It's a philosophy of excellence and the commitment to move together in the right direction.
Oosterkerk Haarlem (PKN kerk Haarlem-Oost) • Haarlem
€695