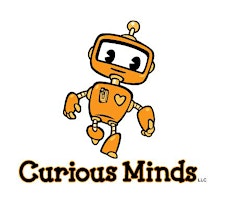 Curious Minds, LLC
Curious Minds, LLC was founded in 2009 by Amy Blaubach in Bloomington, Minnesota. When Amy and her husband's children started school, Amy had the idea of creating Curious Minds. Amy had been a research scientist in Yellowstone National Park and had a lot of fun
presenting her work to children by having them experience what a scientist does — not just
telling them. This, combined with being a classroom teacher and program writer for the
Science Museum of Minnesota, laid the foundation for Curious Minds.
With degrees in Resource Management, Geology, Chemistry, Earth & Space Science Education and over two decades of teaching experience, Amy began writing curriculum for children to engage their whole brain through the inquiry science method of teaching. This empowers children to learn science while having fun!
Sorry, there are no upcoming events