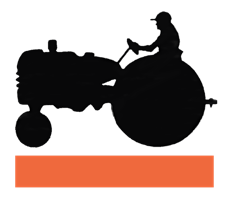 Cultural Center in New York Mills
The Cultural Center in New York Mills is a multidisciplinary arts organization that has been dedicated to expanding the cultural and creative opportunities for rural Americans for more than two and a half decades. We are located in the town of New York Mills (population 1,200) in Otter Tail County in west central Minnesota. 
The Center has initiated and sponsored multidisciplinary arts programming since its inception in 1990. Some of its signature events include the Great American Think-Off, a philosophy contest for the ordinary person each June; the Fish House Festival each July; an annual large-scale street theater Puppet Pageant each August; and the Longest Night Music Festival each December 21st.
The Center also presents a monthly concert series in the fall and winter/spring seasons, and offers classes in the fine and folk arts through the Continental Divide Folk School. New York Mills lies on the north-south Continental Divide of North America. The Arts Retreat program, an artist residency program, has been in continuous operation for more than 25 years.
The Center is a non-profit organization organized as a 501 (c) 3 organization. Support for its operation is provided by earned income, member donations, business donations, private foundation and government funding.
Our mission is to be a rural hub for creativity, community vitality, and lifelong learning in the arts. We offer visitors intimate opportunities to encounter art and artists in our 80-seat concert listening room, two galleries in a historic building, a gift store featuring local artists, an artist residency program, a sculpture park, and a variety of opportunities to learn, grow, and thrive. Since our incorporation in 1990, we have been passionate about connecting people to artists and rich cultural experiences in rural Minnesota, celebrating the local and being a window to the world.
Sorry, there are no upcoming events