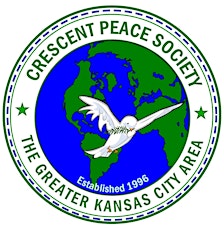 Crescent Peace Society
The Crescent Peace Society (CPS) is a Kansas City area interfaith organization seeking to enhance the understanding of Muslim culture through dialogue, discussion and shared experiences. CPS first began in 1996 after the Oklahoma Bombing where our founding members felt that the best way to address misunderstanding is via education.   
For almost 18 years, CPS has assembled annual banquets honoring distinguished leaders in the community, held community education programs, co-sponsored community interfaith activities, sponsored high school scholarships and held community picnics featuring various ethnic foods during the summer.
Sorry, there are no upcoming events