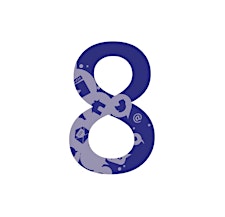 Cre8tive Marketing Agency
We deliver customized solutions for our clients particular growth stage that help them achieve their business goals. We meet our clients where they are – whether emerging or established – Cre8tive Marketing Agency has the capacity to take your business to the next level.
Cre8tive Marketing Agency is a full service strategic communications firm specializing in the development, design, and delivery of innovative and unique solutions for brand, interactive media, digital and print marketing, and advertising campaigns. 
We are proud of our ability to cultivate, develop, and sustain successful long-term relationships with clients in a variety of industries regionally, nationally, and globally.
We believe that providing cutting-edge communication services effectively and creatively give our clients' the advantage they need to remain relevant in the steady-changing marketplace. What distinguishes our work is our ability to tell our clients' stories organically and in such a compelling way that takes full advantage of a fast-evolving communications landscape.
Sorry, there are no upcoming events