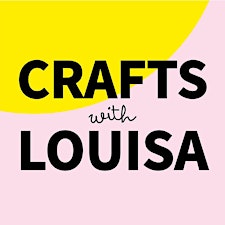 Crafts with Louisa
Arts and crafts workshops for kids and adults, based in Glasgow. 
I've been running arts and crafts workshops for just over 2 years. My favourite thing about running craft workshops is meeting new people and helping people learn a new skill. I studied fine art at the Glasgow School of Art where I specialised in illustration and animation. 
I work on a freelance basis from various locations in the Glasgow city area.
Sorry, there are no upcoming events