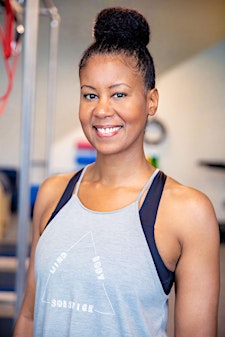 CORE Fitness, LLC by Erika Maxie
Welcome to CORE Fitness!
We're a Lifestyle Fitness service designed to help others gain optimal health. We offer innovative online and in-person wellness services for mind, body and spirit. Our wellness events are expertly designed with our online CORE Fitness sessions. Each experience supports our motto to "Live Fit" and includes a variety of modifications to suppport our participants.
Become a CORE Fitness Member TODAY!
Sessions are led by Erika Maxie NASM CPT, FNS
Founder, CORE Fitness, LLC
Join the Lifestyle! Learn more, www.thecorelifestyle.com
Connect with our events and get ready to renew your exercise! 
Photo credit: DV Photo Video, info@dvphotovideo.com
The Fitness Collective ATL • Atlanta, GA
$10