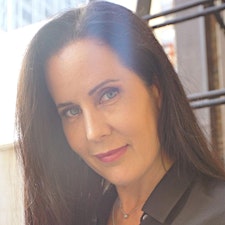 Coaching with S. Justice
BDSM Classes with a focus on Verbal and Psychological skills.  
My name is Simone Justice, I am a former world-class professional dominatrix, among the first 15 people to be inducted into The BDSM Hall of Fame, renowned for my teaching & writing about BDSM.
Now I focus on teaching BDSM skills that I've developed over my years in the international BDSM community playing professionally and in my personal life. I also draw on what I learned for my Master's Degree in Psychology and working in the field as a licensed psychotherapist.
20+ years ago, I started teaching powerful skills in private and group classes, and have an unparalled track record of mentoring pro-dommes to successful careers.  Several of my students are among the current top dominatrixes in the world.
My students range from complete novice to experienced, learning skills for personal and/or professional play to reach their full potential.  
Book your class now. Gain the understanding, confidence and experience to manifest you and your play partner's fantasies.
Sorry, there are no upcoming events