Chudnovsky Law - Los Angeles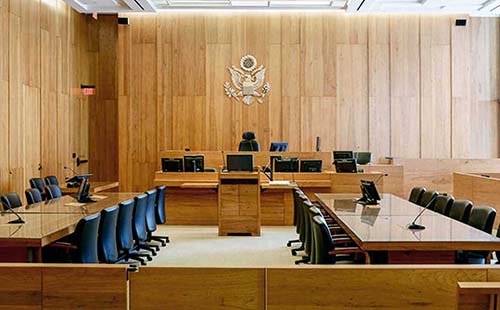 Chudnovsky Law is a premier Los Angeles, California law firm practicing Los Angeles Criminal Defense, DWI & DUI Drunk Driving Defense, Immigration, Professional Licensing Board Defense and Personal Injury Law. Our firm offers a rare team of experienced multi-lingual immigration lawyers teamed up with top criminal defense attorneys & personal injury lawyers.
The intersection between immigration and criminal law is one of the most complex areas of U.S. law. Chudnovsky Law is recognized as a leader in criminal defense and minimizing the immigration consequences of criminal charges for foreign citizens. The firm provides multi-lingual legal services to clients from all countries.
If your freedom is on the line due to a criminal charge, arrest or investigation, you need an experienced Los Angeles criminal defense attorney to skillfully protect you and fight your case. Our experienced attorneys have had great success in the courtroom with a strong record of acquittals, reductions in charges, and dismissals.
We have successfully handled thousands of cases including:
DUI drunk driving defense
All felony & misdemeanor criminal charges
Los Angeles Federal criminal charges
All immigration and visa matters
Professional license defense
Personal Injury and Accidents
Our multi-lingual lawyers provide legal services in English, Espanol, French, Italian, Hebrew, Portuguese, Spanish and Amharic.
PRACTICE AREAS:
https://toplawyer.law/la-criminal-dui-defense/
https://toplawyer.law/santa-monica
https://toplawyer.law/criminal-defense
https://toplawyer.law/immigration
https://toplawyer.law/20-best-ways-to-beat-a-dui
https://toplawyer.law/dental-board-license-defense
https://toplawyer.law/chiropractor-license-defense
https://toplawyer.law/avocat-penaliste
https://toplawyer.law/avocat-alcool-au-volant
https://toplawyer.law/avocat-dommage-corporel
https://toplawyer.law/avocat-immigration-usa
CONTACT:
Chudnovsky Law
1933 South Broadway #1100
Los Angeles, CA 90007
Phone: (213) 212-5002
SOCIAL PROFILES:
Facebook | Google+ |  LinkedIn | Pinterest
Vimeo | Behance | Academia | AboutMe
Buzzfeed | Studiopress | SAP
Visual.ly | Business | Wordpress | Flickr | GitHub
MySpace | Imgur | Goodreads
Medium | Meetup | Folkd
Angel | Brownbook | Muckrack | Americantowns
MyFolio | Brandyourself | Itsmyurls | Ms-JD
YelloYello | Visualize | Clarity | Twubs
Pixelhub | Zintro | Dailymotion | Diigo
Indiegogo | Weheartit | Gravatar | 500px
Calameo | Hubpages | Care2 | 8tracks
Codecademy | Yudu | Spreaker | GitLab
Ranker | LookupPage | Bizsugar | Rockethub
Triberr | Trepup | Disqus | Zazzle
Authorstream | Huduser | Livewallpaper | Issuu
Sorry, there are no upcoming events