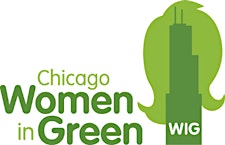 Chicago Women in Green
Women in Green (WIG) is a social event group where women working to make the world a greener place come together and meet face to face to develop personal relationships and be inspired by each other. Join us for some old school fun, networking, to see old friends, meet new friends, relax and enjoy great company. WIG events are hosted by green organizations and businesses at locations downtown and around the city.
Have an idea for a WIG event? Please let one of us know. 2019 WIG Heads --  Helen Cammeron, Jennifer Amdur Spitz, Amanda Hanley, Karen Weigert, Eloise Karlatiras, Andrea Carbine, Julia Bunn and Peggy Rademaker. 
Sorry, there are no upcoming events