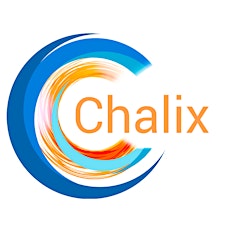 Chalix Career Academy
Chalix is a value-driven consulting company specializing in guiding enterprise agile transformation starting with understanding the needs for the change, culture adoption, and providing guidance needed to lead and more importantly, sustain the change.
We are a group of agile practitioners who are passionate about bringing Scaled Agile Framework education to every project management professional. Our SAFe® certification classes include Leading SAFe, SAFe POPM, SAFe for Teams, and SAFe Scrum Masters.
We are also adventurous and love to visit new places - If you would like to discover the magic of SAFe PI planning (and/or other Scaled Agile Framework implementations) with us - please contact us at chalixer@chalixcert.com to let us know. We are here to satisfy your training needs.
Career Academy Course Number System 
Chalix Career Academy adopts a course number system similar to those in universities. A course is assigned a letter plus number label, such as M101, S101, etc. The letter "M" stands for Mastermind study. The letter "S" stands for SAFe® classes. The 100, 200, 300, and 400 levels range from introductory, fundamental, seminar discussion, to individual study types of classes. For instance, M101 – Job Searching Strategies is an introductory level Mastermind study course on the topic of Job Searching Strategies.  
Our Approach
We believe that people learn differently so we don't use the "one size fits all" approach in our training.  We will work with you to ensure that after you have taken our training class you will have the necessary knowledge and skills to pass the test and get certified. Although no one can guarantee that you will past the test (nor can we) - we promise that we will work with you (even long after the class ended) to help you through your journey that ends with your certification. "Tell me, and I will forget. Show me, and I may remember. Involve me, and I will understand." - Confucius