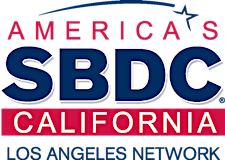 Centro de Negocios SBDC
The Los Angeles Regional SBDC Network includes the Lead Center, eight local Service Centers, and more than 20 satellite locations. It is among the top 10 funded networks in the country.
Our SBDC network assists small business owners throughout the Los Angeles, Santa Barbara and Ventura counties.
We increase sales, obtain loans, streamline operations, utilize new technologies, expand into new markets, and position our clients for long-term growth.
Our team of small business consultants provides no-cost business consulting and low-cost training programs in business operations and management, marketing, financing, business planning and more.
El Centro de Negocios SBDC ofrece consultoría gratis y talleres de capacitación de bajo costo en español e inglés para pequeños empresarios en la comunidad del condado de Los Angeles.
El SBDC guía a los empresarios de pequeñas empresas a nuevas oportunidades para que todos dentro de la comunidad puedan valorar la singularidad del mercado de la pequeña empresa.
El SBDC está aquí para proporcionar experiencia, orientación y capacitación para ayudar a su negocio a prosperar sin importar si apenas desea comenzar su negocio o si es existente.
También ayudamos a conectar a nuestros clientes con redes de negocios locales, programas de desarrollo económico y oportunidades adicionales de financiamiento local y subsidio.