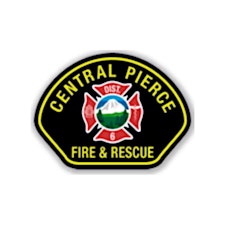 Central Pierce Fire & Rescue
Central Pierce Fire & Rescue (CPF&R) operates twelve fire stations, staffed 24 hours a day by career personnel. Eight stations house paramedic units to provide emergency medical services (both basic and advanced life support) and transport patients to emergency care centers.
CPF&R also provides hazardous materials response and technical rescue services. Technical rescue involves any situation where life is in danger (drowning, climbing accident, building collapse, etc).
CPF&R also provides training and information to the public on fire and injury prevention, CPR, first aid, fire extinguisher usage and other safety related topics. The District provides free smoke alarms (with installation).
Sorry, there are no upcoming events