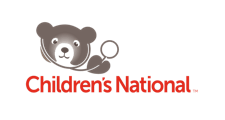 Celiac Disease Program at Children's National Hospital
The Multi-Discipinary Celiac Disease Program focuses on treating both the minds and bodies of our patients. We offer a variety of resources including the opportunity for children diagnosed with celiac disease and their families to schedule one integrative multi-disciplinary appointment, where they will be seen by our Medical Director, Benny Kerzner, MD., as well as our dietitian, education team and psychologist.

Our approach is to care for not only gastrointestinal symptoms and concerns associated with celiac disease, but to also look into the psychological problems that may arise as a result of gluten intolerance.  
For questions about our educational programs, please contact us at celiac@childrensnational.org.
To schedule an appointment, please contact our Celiac Program Coordinators at Celiacintake@childrensnational.org. 
Sorry, there are no upcoming events