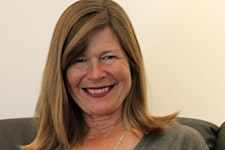 Carol Clegg - Lisbon Retreats & Classic Exec Marketing
Women inspiring women. Creator and Host of Mastermind Marketing Workshops and Retreats in Lisbon, Portugal.
We are freelancers, business owners, female entrepreneurs ready to connect with like-minded creative women in a space where we can be real. We gather together to share ideas and tap into the collective wisdom that we each have to offer - we do not have to solve every challenge alone!
I enjoy creating this space for women to connect, collaborate and find inspiration. Travel Like A Local Today - Lisbon Retreats will connect you with women who have started their own businesses, have a passion for travel and are looking for inspiration and motivation.
For the past 10 years, I have been helping a variety of different business owners connect with their audience on the platforms for their market, helping create content and design email marketing campaigns along with staying connected to their online communities.
Marketing www.classicexec.com
Travel Mastermind Retreats www.lisbonretreats.com