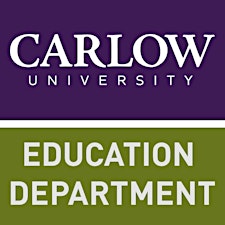 Carlow University Education Department
Community.  Compassion.  
Innovative.  Personalized.  
We believe in the transformational power of education. Experienced faculty and veteran educators teach all classes. We celebrate diversity, champion social justice, and work tirelessly to address issues of equity in education. Whether you are a recent college graduate, mid-life career changer, or a veteran educator, we invite you to join us.