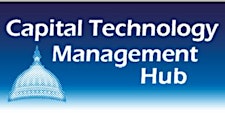 Capital Technology Management Hub
CTMH is a networking organization for technology management professionals in the Washington metropolitan area. Founded and run by alumni of the Technology Management Master program at George Mason University, CTMH provides a forum where professionals can effectively network, learn, recruit, and search for new career opportunities. Technology Management professionals can have a wide variety of roles but in essence they design, implement, support, or manage technology and are decision-makers or decision-influencers in their respective organizations.
CTMH vision is creating of a network of professional where technology management talent is discovered and developed and where good business ideas are encouraged and supported.
CTMH mission is to provide a forum for technology management professionals operating in the public and private sector to network, recruit, learn, and share information so to increase their knowledge on products, trends, challenges, and opportunities in the technology management field.
Sorry, there are no upcoming events