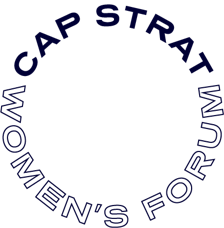 CAP STRAT Women's Forum
CAP STRAT Women's Forum was started in May 2015 and today reaches over 3000 professional women in Chicago and So. Florida, ranging from emerging leaders to executives, age 30's through 60's, in varied industries and professions.  Our mission is to support the personal and professional success of women through community, events, and resources that inspire and propel women to live empowered and fulfilled lives.
Capital Strategies Investment Group LLC is a Registered Investment Adviser that provides independent, fiduciary investment and retirement consulting, asset management and private wealth advisory services to institutions, individuals and families. CAP STRAT is headquartered in Oakbrook Terrace, IL.
Sorry, there are no upcoming events