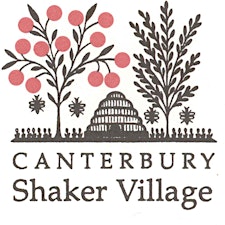 Canterbury Shaker Village
Take a step back in time...
...experience 200 years of the Shaker way of life. Visit 25 original buildings situated on a rolling hilltop surrounded by open fields, woodlots and ponds. An informative and fascinating guided tour will introduce the customs, inventions, furniture, architecture, and values of this utopian society. Watch crafts being made in the Shaker tradition including oval boxes, brooms, poplarware, and dovetailed totes. Explore the gardens and three easily accessible nature trails to mill ponds, archeological remains of old mills, and dam sites.
For more information about the Canterbury Shaker Village, call (603) 783-9511.
Sorry, there are no upcoming events