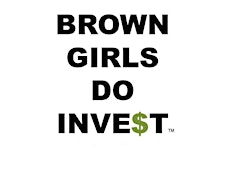 Brown Girls Do Invest
BROWN GIRLS DO INVE$T is a 501(c)3 nonprofit organization established to educate African American girls and women on how to invest in stocks, how to real estate, acquire multiple lines of income, and business development.
Our mission is to empower and change the financial outlook of women. It is our goal to bring financial awareness to enrich the community. We encourage women to invest their dollars to build a diverse financial portfolio.
Sorry, there are no upcoming events