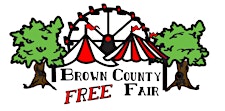 Brown County Free Fair
Thank you to the committed volunteers and community for supporting the Brown County Free Fair without this the fair could not be what it is today. All of our board members are unpaid volunteers and spend countless hours each year dedicated to bringing the fair to the community of Brown County.
Visit our website at: browncountyfreefair.com for more info.
Brown County Fairgrounds • New Ulm, MN
$12