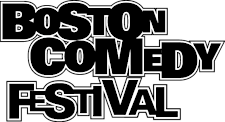 Boston Comedy Festival
For over a 20 years the Boston Comedy Festival has been the "Comic's Comedy Festival," showcasing the most innovative up and coming stand-up comedians in the country, the go-to for the industry looking for their next big comedy star. It is a great opportunity for audiences to get an inside look at the best comics of today in a city legendary for producing comedy genius.
The Boston Comedy Festival also brings stars such as Lewis Black, Dennis Leary, Joan Rivers, The Smothers Brothers to Beantown as well a hilarious independent films and premium improv and sketch comedy.
Sorry, there are no upcoming events