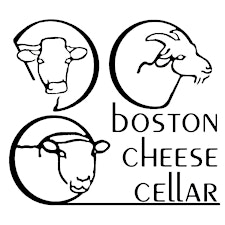 Boston Cheese Cellar
An independent Cheese & Fine Foods shop located in Roslindale, Boston, MA. We carry many local and American-made cheeses, as well as fine European cheese, all curated for the highest quality possible. We also feature imported charcuterie, as well as other condiments & items which pair with cheese.
Boston Cheese Cellar is owned an operated by Adam, an ex-pat Brit, with PhD in Biochemistry. He loves to share the taste, the history, the geography, and the biology of cheese, and how all these individual contributions come together to form something wonderful: cheese. He has taught 'All Things Cheese' at various institutions around Boston, including the Museum of Science, Cambridge School of Culinary Arts, Boston Public Library, the British Consulate, and the French Cultural Centre.
Sorry, there are no upcoming events