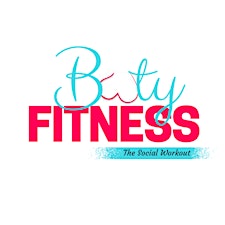 Booty Fitness
DISCLAIMER: BOOTY FITNESS CLASSES ARE ONLY FOR LADIES WHO ARE NOT OFFENDED BY ADULT SONG LYRICS/LANGUAGE AND LAUGHING AT THEMSELVES.

Our Booty Fitness classes are meant to inspire and bring together fabulous ladies that share the same goals…this is what makes fitness truly fun!
Booty Fitness is all about training your body and mind. It's a social workout that you attend once-per-week to check-in with your Booty Babe friends, share your wins-of the-week, learn wellness tips to apply to your daily life, and of course get a great workout!
We believe that wellness is more than just weight loss and muscles – it's about confidence, friendship, happiness, and owning yourself and your decisions.
Our instructors can best be described as a no-nonsense, high-energy, motivators that will push you to step out of your comfort zone and get back to feeling like the youthful, beautiful woman that you truly are!
Every month is a different Booty Class Theme…that means if you don't COMMIT NOW then you never know when the opportunity to try that class again will be available…in other words…GET OFF YOUR BOOTY and choose to do something for yourself =)
Sorry, there are no upcoming events