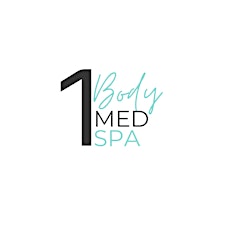 Body & Business Training Tour
Turista is the owner behind the Brand "1 Body Med Spa". She is certified as a Master Trainer in Body Sculpting. With over 5 years of experience in the spa field of Non- Invasive luxury services, she is more than thrilled to offer worldwide events to encourage like minded licensed professionals.
She has partnered with 10 year esthetic Coach & Trainer Sharena Smith who is a skin care guru in the med spa industry. Sharena is the owner of "The Chemistre Lab" & Organic Skin care line "Signature Skin by Re". She will be training in all skin care & facial services which will add the bang to your buck and complete your med spa service list!
These ladies work hard to create a Brand and supply luxury services that not only creates very LUCRATIVE results given the demand,  but also delivers amazing RESULTS to their clientele. They have created a training course to help women all over the world start their very own successful Million dollar business in an rewarding field. 
Both at a ripe age of only 31, they in turn are ready to spread the gifts of knowledge, training and dedication one city at a time. 
 Become certified with the Body and Business Spa Training today!
FOR QUESTIONS OR INFO CALL OR TEXT
832-981-2639
7676 Hillmont St • Houston, TX
$100