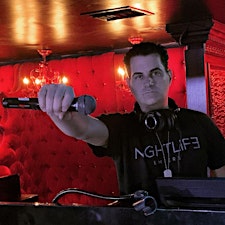 BO$$ COHEN CEO OF NIGHTLIFE EMPIRE
BO$$ COHEN is the CEO of Nightlife Empire based in DALLAS. Having a history of owning & operating the most prestigious Nightclubs in New York, Miami, Las Vegas, Los Angeles and beyond, Nightlife Empire is the #1 Nightlife Company in North America.

Nightlife Empire's Current Venues:
Maze Nightclub- Galveston, TX
Mob Bar- Galveston, TX
Mangos Beach Club- Galveston, TX
Mob Bar- Cedar Falls, IA
No Vacancy- Cedar Falls, IA
Moonshine Cowgirls- Cedar Falls, IA
Dames N Games- DTLA
Stage 5- DTLA, CA
Venus- Covina, CA
Grafton Hotel- West Hollywood, CA
The Glenmark Hotel- Glendale, CA
Hookah Den- Reseda, CA
Icon Nightclub- Westwood, CA
Tunnel Nightclub DTLA, CA
Area 51- Vernon, CA
Pacifico Cantina- Monterey Park, CA
Globe Theatre- DTLA, CA
Station 1640- Hollywood,CA
Seventy 7 North- Studio CIty, CA
Yacht- Newport Beach, CA
INSTAGRAM:
@bosscohen @nightlifeempire

IF YOU ARE A DJ, SINGER, ARTIST, PROMOTER, EVENT PLANNER LOOKING FOR A GIG OR VENUE DM ME @nightlifeempire

LOOKING FOR A JOB?

We are always looking for Bartenders, Shot Girls, Cocktail Waitresses!

DM ME on IG- @nightlifeempire

CONTACT

info@nightlifeempire.com

NightlifeEmpire.com