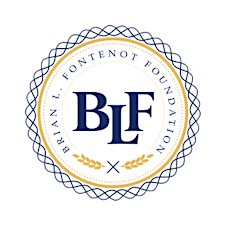 BLF Foundation
BLF Foundation is a 501(c)(3) non-profit founded to retain, develop, and graduate minority college students. Through our Annual Richard Fontenot and Susan Moore-Fontenot Honorary Scholarships, we are able to assist with the expensive costs of attending college.
Through our Developing Future Leaders Year Long Mentorship Program, we are able to develop and mentor college students by providing cognitive and soft skill development so that we increase the number of college graduates. Students in the mentorship program receive a broadened network through the many community and corporate partners we work with and the mentors they are assigned during the program year.
Through our signature professional development program, during the monthly mentorship sessions, students enhance their leadership capacity and cognitive skills. As the students find growth in the mentorship program, they are able to translate the skills they gain into strategies for excelling in college, transitioning into careers, and becoming leaders in corporations and contribute to improvements in communities. 
Sorry, there are no upcoming events