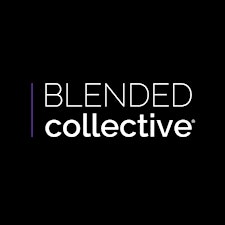 Blended Collective
Blended Collective is an award-winning multicultural marketing & brand consultancy. Our services include a wide array of Brand Development and Engagement, Multicultural  Insights, Integrated Marketing, and Diversity Training & Development. 
We believe that consumers connect with brands the same way they connect with people. Aligning your brand strategy with consumer experience, allows your brand to remain authentic and culturally relevant as it evolves.
By leveraging an extensive network and expertise, we provide consultation to clients, reaching and engaging diverse audiences. Our blend of creative and cultural insights enables us to eliminate the traditional language and cultural barriers, resulting in a range of strategic solutions for brands and businesses alike.
Blended Collective is certified as a Women's Business Enterprise (WBE) through the Women's Business Enterprise National Council (WBENC), the nation's largest third-party certifier of businesses owned and operated by women in the US. We recognize the commitment to supplier diversity that is embraced by corporations and government agencies today, and we can add diversity to your supply chain.
IDENTITY & APPROACH
At Blended Collective, authenticity, culture, and diversity define the core of who we are and what we do. We believe in thinking differently and are vibrant members of our community. We are inspired by those who are true to their brands while engaging and pushing consumers to the forefront.
Sorry, there are no upcoming events