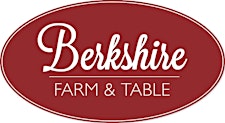 Berkshire Farm & Table
Berkshire Farm & Table promotes food tourism and food culture in the Berkshires. We collaborate to cultivate tastemakers, produce events and foster dialogue in the media. By sharing the unique stories and expertise of culinary artisans, farmers and food tourism experiences, our work advances food as another reason to explore and savor the Berkshires.
For more information, visit berkshirefarmandtable.org.
Sorry, there are no upcoming events