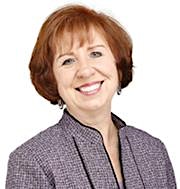 Becky McCrary, CSP
She's called the Carol Burnett of Conventions, the Energizer Bunny in high-heeled shoes, a redhead Amy Poehler, Southern Sass.
Becky took twenty years of corporate expertise and began her speaking career 16 years ago. Now she shares her wit and wisdom with associations and corporations from Maine to Florida to California, even to the Caribbean.
She is an internationally recognized expert on service excellence…a professional member of the National Speakers Association…and a recovering wallflower. She is the author of "Relationship Networking 'On Purpose!'" a guide to move you from the comfort of the wall to the action, power and business found in the center of the room.
Becky has earned the prestigious Certified Speaking Professional designation; one of only 232 women in the world who hold this credential.
She inspires individuals to deliver fabulous service, build lasting relationships, and have more fun.
Sorry, there are no upcoming events