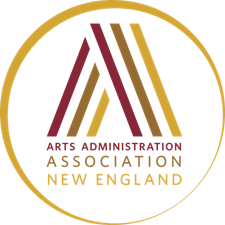 Arts Administration Association New England
AAANE mission is to support professional practitioners of all levels of the arts and culture sector to achieve career advancement, to promote knowledge exchange, and networking opportunities. Our vision is to provide a platform for art administrators to create a forum to generate productive and ongoing dialogues. AAANE will create pathways and nurture a space where diverging views are not just tolerated but welcomed. We aspire to foster a culture of continuous learning and self-reflection, striving to identify and to effectively respond to the needs of arts administrators. 
AAANE Fonder: Claudia Fiks 
About: Arts administrator and educator with 20+ years of experience working in arts and culture nonprofit organizations in the US and abroad. Areas of expertise include project development, management, and fiscal administration, community outreach, event planning, relationship building, audience engagement, fundraising and development strategies. Successful in delivering programs that match organization's missions, donors and funders' needs and values. My expertise in assessing organizational strengths allows me to build meaningful relationships and a large network of community partners, funding sources, policymakers, professional practicing artists, art administrators, and board members. I have developed and maintained partnerships that advanced missions exceeded fundraising goals, and helped communities to thrive. I encourage and promote a culture of inclusion, diversity, and accessibility. My goal is to ensure that the needs of culturally and economically diverse communities are met, remove barriers to participation, advocate for inclusion and equality, design mechanisms for tracking and maximizing participants' experiences, facilitating encounters with various forms of arts, contemporary culture, and education. 
Sorry, there are no upcoming events