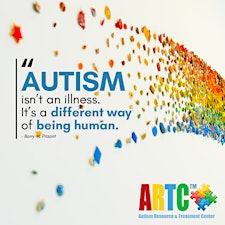 ARTC San Diego Events
We all need a place we can go to get the tools and support necessary to allow those on the spectrum to live their best lives!

My team and I have built an autism resource and treatment center for newborns to adults in San Diego with the support of our community and tax-deductible donations. Our San Diego center is only the beginning! Once this model is proven, we can replicate the center anywhere. Thank you for your support!
Sorry, there are no upcoming events