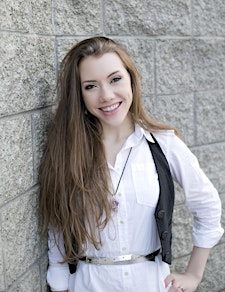 Arianna Kramer

Arianna Kramer is a clinical hypnotherapist, energy healer, spiritual
counselor and metaphysical teacher. She graduated from the Marisa Peer
school of Rapid Transformational Hypnotherapy, and received her bachelor
degree
from the University of Metaphysics in Sedona, Arizona. She is a also Reiki II
practitioner through the International Center for Reiki Training. She
started practicing because of her own experiences with trauma, depression,
and anxiety. Meditation was the key to her own healing, which; is her
biggest recommendation for every client she sees. She is delighted to
share what she has learned in over 20 years of passionately studying
spiritual growth for herself and 4 years of working as a healer
professionally.
Sorry, there are no upcoming events