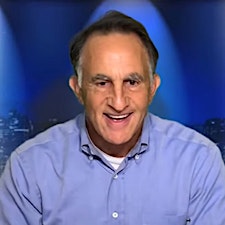 Angelbeat CEO Founder Ron Gerber
Ronald J. Gerber is the CEO of Angelbeat, Founder of HiTechAthletics, and serves on the Board of Directors of the Harvard Business School Club of Greater New York.

Angelbeat is the largest technology event company in North America, based on its geographic coverage in 80 cities; it has held over 1,200 seminars since its founding in 1999.

To get the latest updates via social media on Angelbeat (common hashtag #angelbeat), click here for Twitter, Linkedin, Facebook, Youtube, and Instagram.

HiTechAthletics is a new seminar tour/media entity, designed to educate coaches, trainers, players, high school/college/recreational athletes and business leaders on how technology is revolutionzing all sports.

Mr. Gerber previously held senior positions at Honeywell, Kyocera, Pepsico and Accenture. Mr. Gerber received a B.S. in Engineering from Princeton University, summa cum laude, and an M.B.A. from Harvard Business School.
Sorry, there are no upcoming events