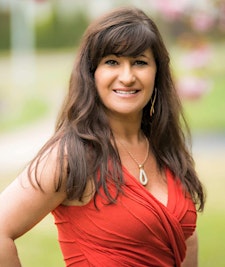 Andrea Pollara, Business Growth Coach & Personal Development Coach
Click here to subscribe to our text messages.
Hello, I am Coach Andrea Pollara and I am here to help you, 'Turn Your Dreams Into Your Life.' My core niche' is coaching small businesses owners, managers, team leaders or individual salespeople, on topics such as Productivity, Time Management, Life Balance, Emotional Intelligence, Communications, Influence of Others, Problem Solving, Removing Barriers to Success and so much more. My background in sales, education, training, presenting, and as a business owner and professonal coach allows me to draw on extensive experience in all aspects of business growth and productivity.
I've been told that, I have a quick intuitive style which allows me to assist my clients with a customized coaching experience. I take my role in others' success very seriously while maintaining a flair for light humor on serious subjects. My gift is breaking down objectives as steps away from solutions and guiding professionals to reach thier personal and business goals. I try to inject excitment. into my sessions while being open-minded and without judgement of others' values and journey. I love to empower other people to become more aware of their own potential, talent, and quests to live the life they choose.
My passion is to share the secrets that lie within each of us to have a balanced, strong and healthy life, full of abundance and happiness!
Sorry, there are no upcoming events