Alzheimer's Association Rochester & Finger Lakes Region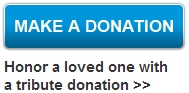 Our mission
To eliminate Alzheimer's disease through the advancement of research; to provide and enhance care and support for all affected; and to reduce the risk of dementia through the promotion of brain health.
Our vision
A world without Alzheimer's disease.
Our chapter
The Alzheimer's Association of Rochester & Finger Lakes Region includes; Chemung, Livingston, Monroe, Ontario, Schuyler, Seneca, Steuben, Wayne and Yates counties.

We serve individuals and families facing Alzheimer's disease and other diseases, including multi-infarct dementia, Parkinson's disease, Huntington's disease, Creutzfeldt-Jacob disease, Lewy body dementia and Pick's disease.
Sorry, there are no upcoming events