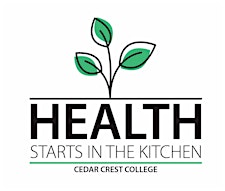 Allen Center for Nutrition - Health Starts in the Kitchen

Join us in the Allen Center for Nutrition teaching kitchen.  
Led by chefs, registered dietitian nutritionists and other culinary experts, our small group cooking classes teach skills to prepare delicious meals at home.  
A non-profit center, revenue generated from Health Starts in the Kitchen will be used to provide free classes to underserved populations in our local community.
Sorry, there are no upcoming events