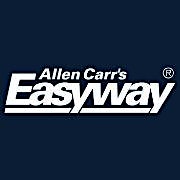 Allen Carr's Easyway New Zealand
Allen Carr's Easyway organisation has been helping to set people free from their issues and addictions for over 30 years. Our global headquarters are in London, UK a stone's throw from where Allen Carr discovered the Easyway method. We enjoy a global portfolio of corporate clients who use our services to improve the health and wellbeing of their staff.
Allen Carr became a qualified accountant in 1958. He was successful in his chosen profession, but his 100 cigarettes-a-day addiction was driving him to despair. In 1983, after countless failed attempts to stop with the aid of the willpower method, he finally discovered what the world had been waiting for – the Easy Way to Stop Smoking.
After leaving accountancy to help cure the world's smokers, Allen built up a global reputation as a result of the phenomenal success of his method. The organization he founded is now recognized as the world's leading authority on addiction.
Importantly all our facilitators have been where you are now. They come from a broad range of backgrounds and they all succeeded in changing their lives as a result of using Allen Carr's Easyway method. Many of them believed that they'd never be free and had tried time and time again to do so without success. When they eventually succeeded and found it easy and enjoyable to do so – they were so amazed and inspired that they applied to join the team.
Allen Carr's Easyway facilitators are fully trained having undertaken a rigorous selection process and a rigorous lengthy training program to qualify before being deemed ready to start conducting seminars. Every practising Allen Carr's Easyway therapist is required to equal (or surpass) the success rate achieved by Allen Carr himself.
Adina Apartment Hotel Auckland Britomart • Auckland, Auckland
NZ$625 - NZ$695