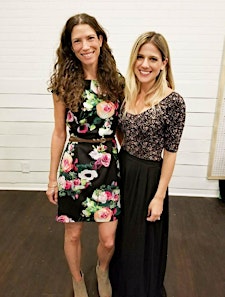 Alla Prima Painting Parties
You've heard of drinking wine and painting, but we guarantee you've never done it the Alla Prima way. Join professional artists, Sam Ornellas and Jamie Lambert, as we guide you through a true painting experience. We believe everyone can paint with the right mindset and some insightful guidance along the way. 

In this 2-hour action packed (bring your own wine!) experience, you'll learn to paint an Alla Prima work that you'll actually want to hang in your house (think a beautiful color scheme and stylish subject selections). 

Seats limited to 15. Save your spot today!

Sorry, there are no upcoming events