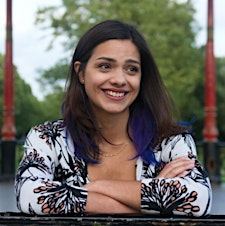 Aliya Ali, Founder of The Amazing Art Society
Founded in September 2019 by Aliya Ali, The Amazing Art Society is a fantasy space for artists and art lovers to make time to share their appreciation for the arts.
Events, Classes, Exhibitions and many new discoveries are shared within the group to help make a sense of community, sharing interests in all things creative.
Art Classes are unique: a blend of health and wellbeing, therapeutic art and good old fashioned encouragement and care.
Events are very special. With a combination of two passions, we connect members with genuine shared interests.
Newly discoverd artists are shared on our website whenever we fidn them! Hidden gems of artworks, often displayed in bookshops, cafes and restuarants around the world.
Looking forward to meeting you are our next event!
With our walrmest welcomes!
Aliya Ali and our Amazing members.
Sorry, there are no upcoming events