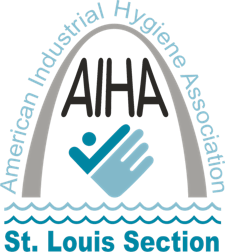 AIHA Saint Louis Local Section
Founded in 1949, the St. Louis Local Section is composed of over 100 highly trained professionals who service the communities' environmental and occupational health needs. Most members are industrial hygienists employed by large corporations, universities, regulatory agencies, private consulting firms, and within companies that service, sell, and distribute occupational health / safety products.
The St. Louis Section is dedicated to jointly promoting the purpose of the American Industrial Hygiene Association (AIHA) as set forth in its Articles of Incorporation, within the geographical boundaries of Eastern Missouri and Southwestern Illinois.​​​​​​​